home
Welcome to The Continental Hotel in Centerville, Iowa
Offering elegance, history and genuine hospitality, The Continental Hotel is southern Iowa's premier boutique hotel. A hidden gem on the historic Centerville Square, our hotel provides high quality service and excellent amenities such as free parking and Wi-Fi so that our guests feel right at home. Whether you want to catch a show hosted by a local non-profit at the Majestic Theater, dine at our restaurant Lucile's, throw a memorable hotel wedding, or host a successful conference, our small-town charm is sure to delight. When searching for Hotels near Des Moines, IA with comfort, affordability and convenience - choose the Continental Hotel.
The Continental Hotel originally opened in 1866 as the Jefferson House, but burnt to the ground in 1893. Rebuilt in the same year The Continental Hotel today is a striking image of the original from a century ago, from the outside façade, to the painstakingly maintained tile floors and tin ceilings, to the original reception desk. While indulging our guests with modern amenities in all our rooms, original photos and antiquities throughout the hotel provide a glimpse back in time at our community over the years.
Tastefully furnished and spacious, our well-appointed rooms feature convenient amenities to make you feel right at home, including flat-screen TVs, free Wi-Fi, and full kitchenettes in every room.
The Continental Hotel isn't just a hotel. It's part of a living legacy to preserve the historic community established by philanthropist, entrepreneur and Iowa native, Morgan E. Cline. In addition to our business and tourism hotel services, we are also a social enterprise, providing a limited number of affordable senior living units to members of the Centerville, Iowa community. We also rent out our Majestic Theater, an affiliated property of The Continental Hotel, at heavily subsidized rates to local non-profit groups for fundraisers and cultural events.
In partnership with the Morgan E. Cline Perpetual Charitable Foundation, any profits made support historic preservation, economic development, entrepreneurship and cultural opportunities in Appanoose County.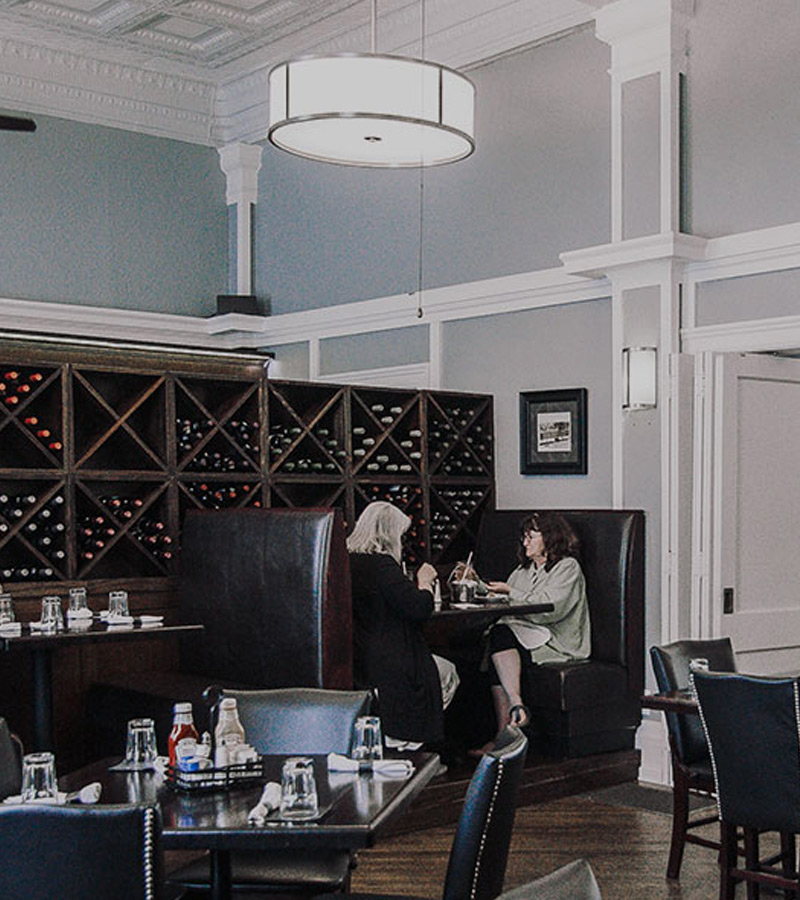 Lucile's Classic Bar & Restaurant
Perfect for families, work colleagues and friends, our on-site restaurant, Lucile's, offers unique lunch and dinner menus including high-end takes on local comfort food such as grilled steaks, thick sandwiches and juicy burgers, and classic Iowa pork tenderloins.
Activities & Attractions
Whether you want to visit our local historic sites, browse the Shoppes at Bradley Hall or hike, hunt or boat in one of our beautiful parks or nature preserves, Centerville has something for everyone.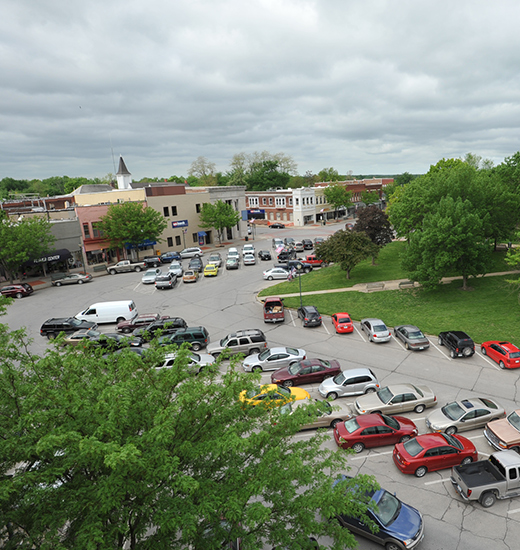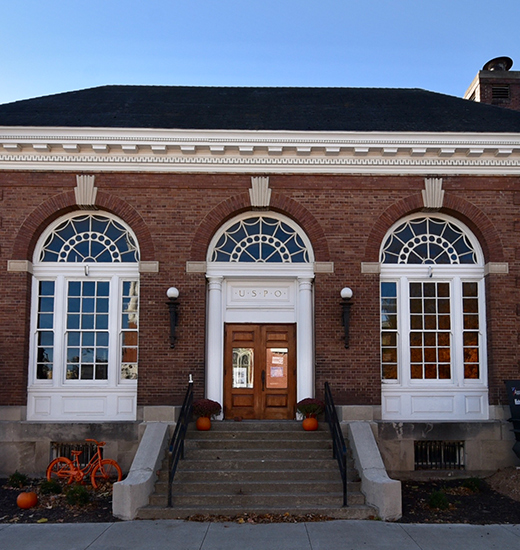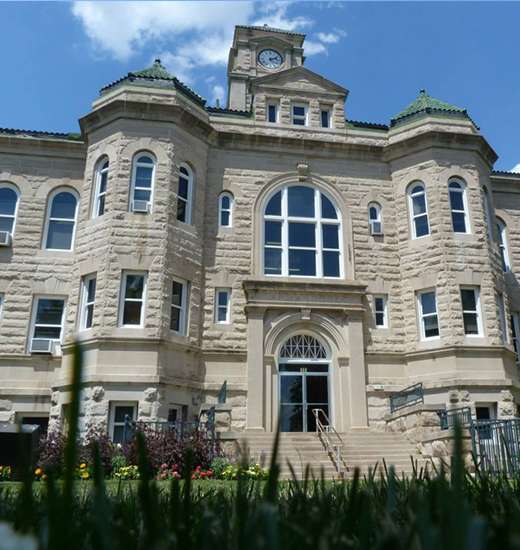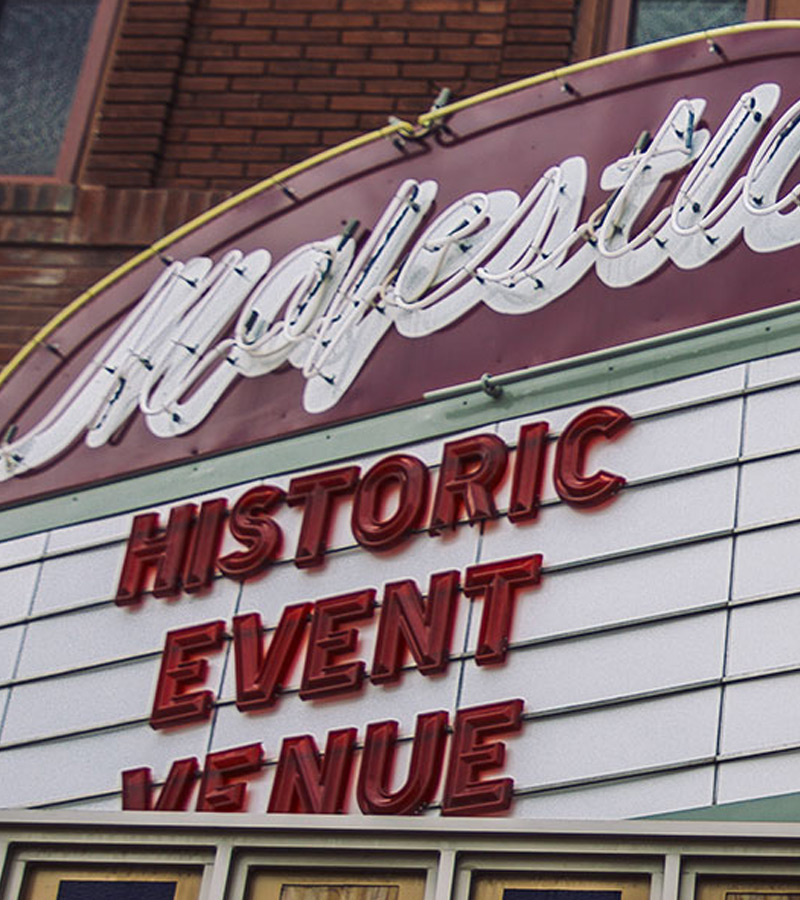 The Majestic: a Restored Theater & Ballroom
Our historic Majestic Theater, located a few blocks from the hotel, is a one-of-a-kind event space and home to a variety of theatrical performances that keep the community of Centerville thriving. People come from all over to attend events or catch a show at this elegantly restored theater and upstairs ballroom just one block away.